Coloring Lessons x Willie Norris Workshop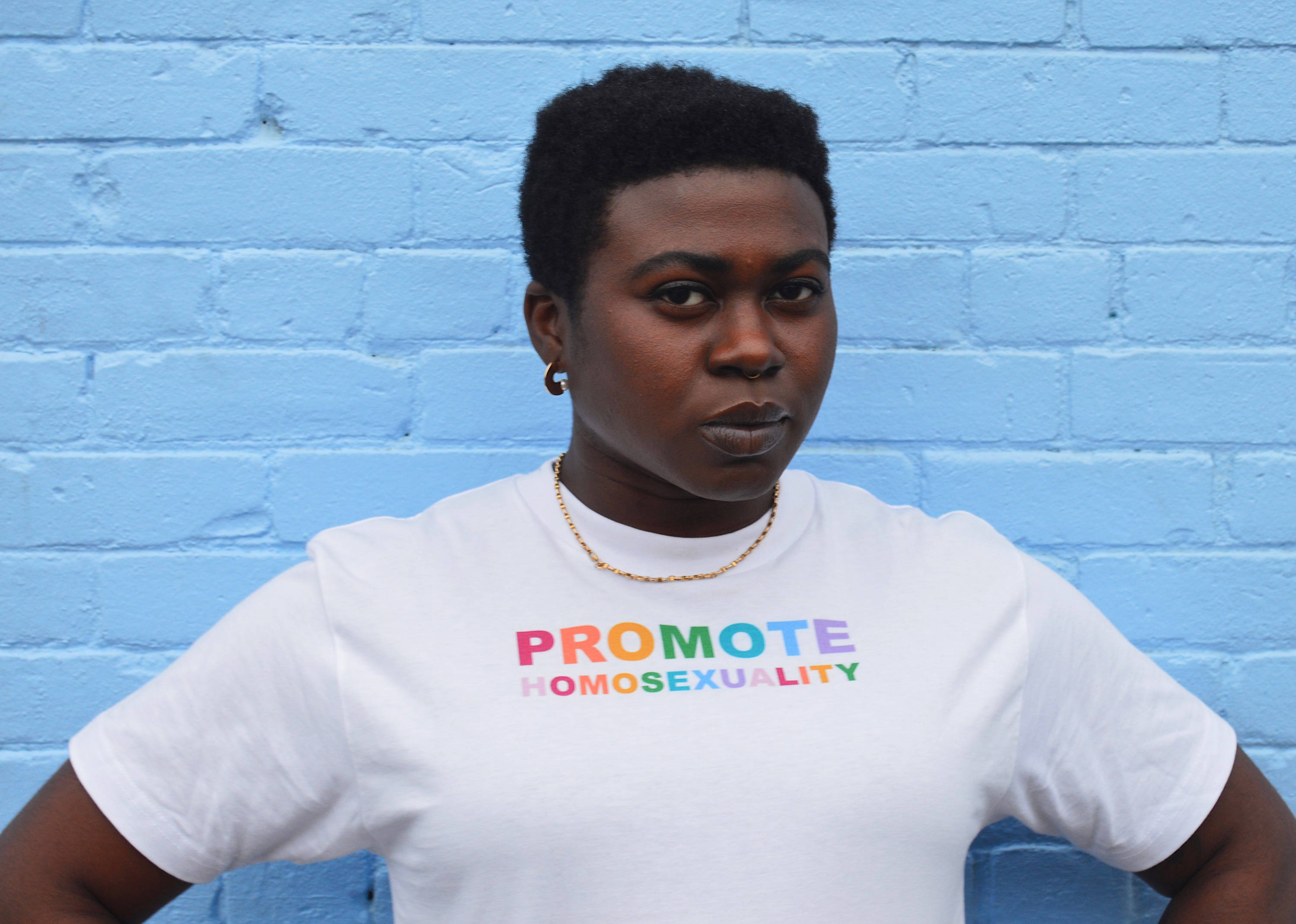 The Coloring Lessons x Willie Norris Workshop unisex fit t-shirt is made of a dense and sturdy 100% USA-grown cotton jersey with a rib-knit crewneck collar and a straight hem. Buy now for $35.

Working under the manifesto of "QUEER ENTREPRENEURSHIP AS A MEANS OF DEFENSE," Willie Norris aims to celebrate, honor, and indulge queer identity by prioritizing the collective capital of LGBTQ+ people, rather than the external forces that seek to capitalize on them. She views queerness, in the words of L.A. Kauffman, as "more of a posture of opposition than a simple statement about sexuality," and she is constantly interested in de-centering static and stable conceptions of business structures, particularly how queer principles can exist at the core of businesses operating within the apparel industry.

The origin of the PROMOTE HOMOSEXUALITY slogan is wholly indebted to Queer Nation, an LGBTQ direct-action activist organization founded in March 1990 in New York City, by HIV/AIDS activists from ACT UP.

All proceeds from the sale of this shirt will go directly and (and immediately once the pre-order period closes) to For The Gworls, a charity with a strong intention set on raising money to assist Black Trans rent and affirmative surgeries.

T-shirt modeled by Dee Diggs.


OUT OF STOCK

Join our mailing list for updates on availability.