Coloring Lessons x Raver Jinn (PRE-ORDER CLOSED)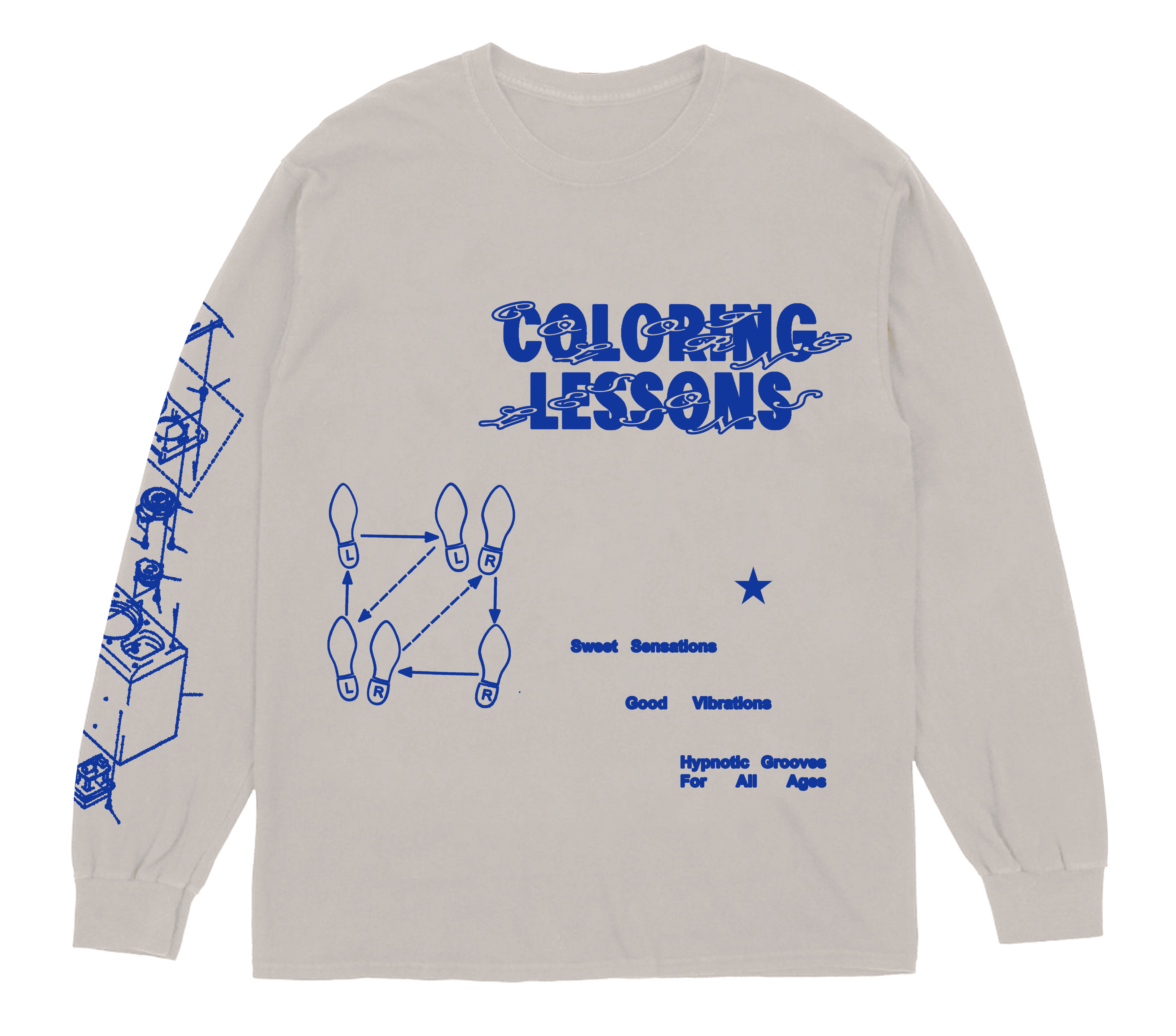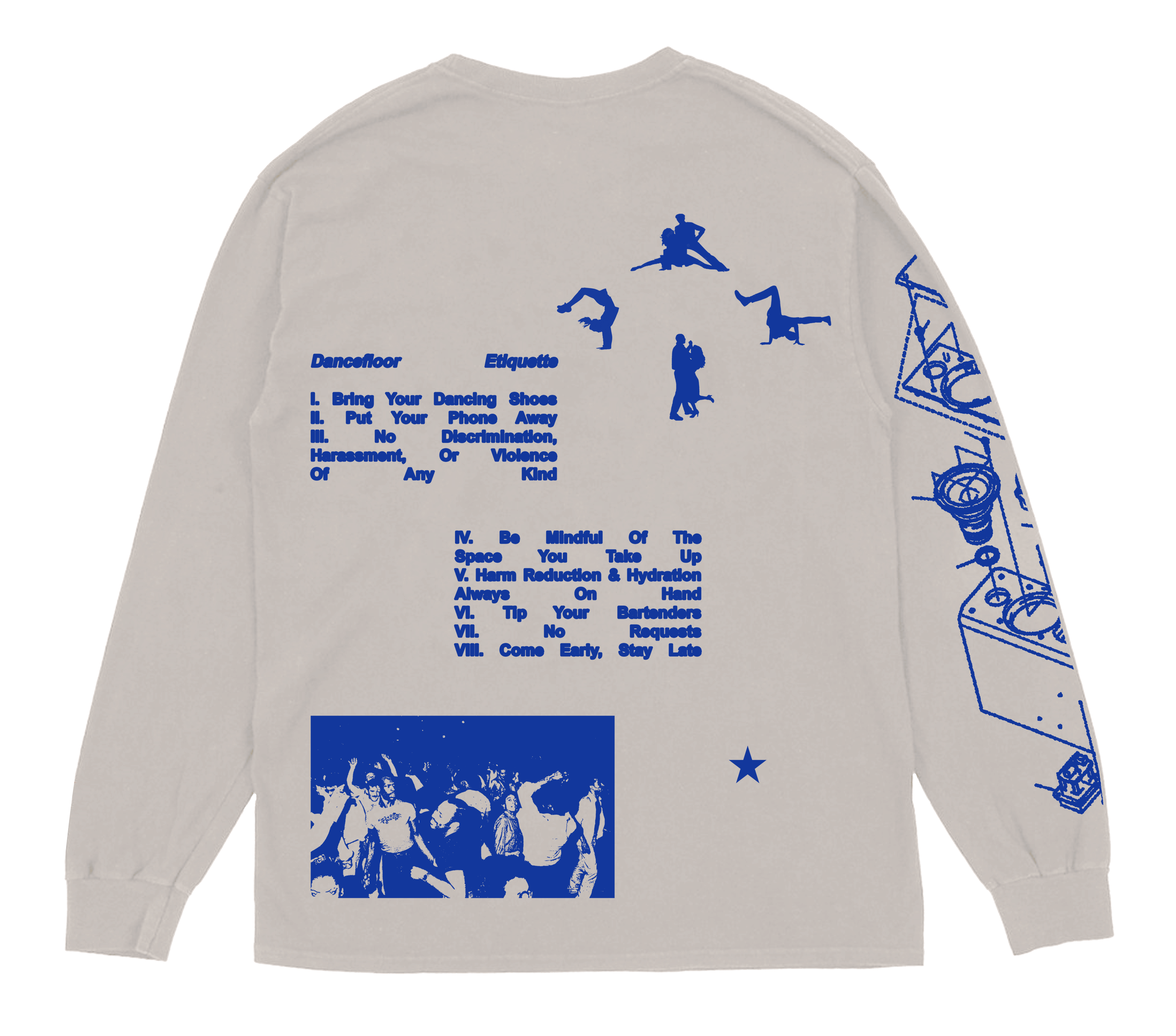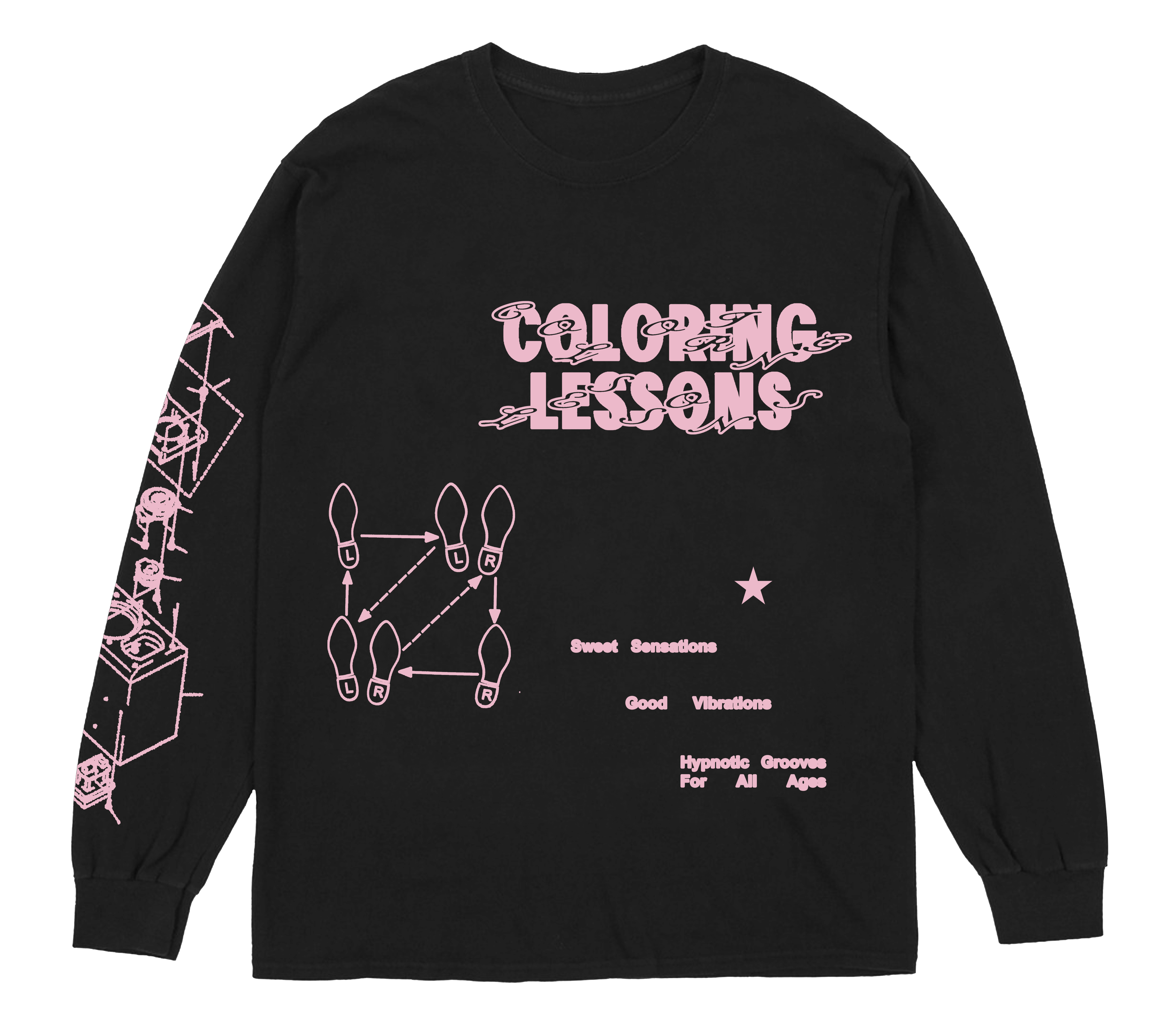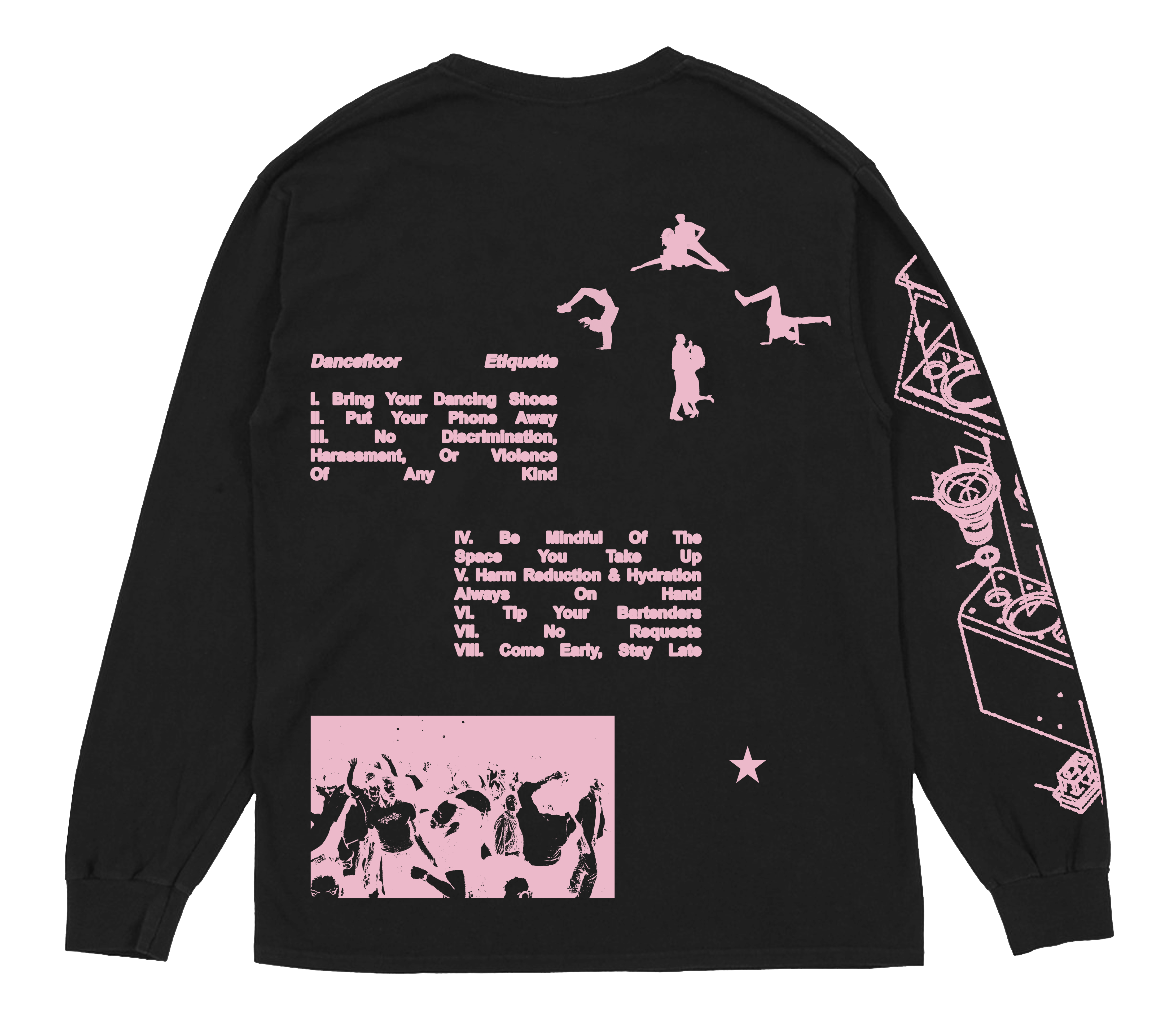 Limited edition Coloring Lessons L/S tee, made in collaboration with Raver Jinn, to celebrate the party's 4th year.

Raver Jinn and I have been chatting a lot about the current state of nightlife culture, specifically regarding parties and the overall intention of spaces around the city. We felt strongly about incorporating these themes into the collaboration, along with ideas of sound, dance, and togetherness.

The tee embodies some of the key elements of our Coloring Lessons parties.

Front: "Coloring Lessons" / "Sweet Sensations, Good Vibrations, Hypnotic Grooves For All Ages"

Back: "Dancefloor Etiquette" / "I. Bring Your Dancing Shoes" / "II. Put Your Phone Away" / "III. No Discrimination, Harassment, Or Violence Of Any Kind" / "IV. Be Mindful Of The Space You Take Up" / "V. Harm Reduction & Hydration Always On Hand" / "VI. Tip Your Bartenders" / "VII. No Requests" / "VIII. Come Early, Stay Late"

The front imagery features a quick guide on "What to do on the dance floor", as well as a star (one you may see upon leaving the party). The back imagery features dancers from all walks of life, as well as the same star from the front (maybe a reference to Naomi Daniel's classic tune, "Stars"). The sleeve imagery features the "anatomy of a sound system".





Printed and produced sweatshop free, made by workers paid a fair living wage.

Cost for pre-order is based on a

sliding scale payment option

. For those who can afford to—pay what you can. If the lowest price still doesn't feel accessible, drop us an email at

coloringlessons@gmail.com

and we can work something out.

Please note for the pre-order, allow

4-6 weeks

for production and shipping.

Color options are Cement/Blue & Black/Pink.

Sizes run S - XXL

Unisex

Made In U.S.A.

6.5 oz/yd2

18/1 open end cotton

100% Cotton




PRE-ORDER HAS CLOSED AS OF APRIL 15TH, 2022.

Join our mailing list for updates on main release.