In Conversation with Josh Milan


July 2022

On Saturday, July 23rd, Coloring Lessons makes it's long awaited return to Le Bain for a night with the legendary Josh Milan. Hailing from New Jersey, Josh has a career spanning three decades as a vocalist, songwriter, producer and composer. As one third of the famed Motown Records group, Blaze, Josh Milan has been a force in the music industry, since a teenager. He holds multiple chart topping dance classics and remixes for such artists as Lisa Stansfield, Diana Ross, Babyface, El DeBarge and Jody Watley, and currently releases solo and collaborative work under his record label, Honeycomb Music. Josh's contributions to the music landscape are canonized and respected, and in this conversation, we chat about his early influences, his collaborators, his band, and more.
︎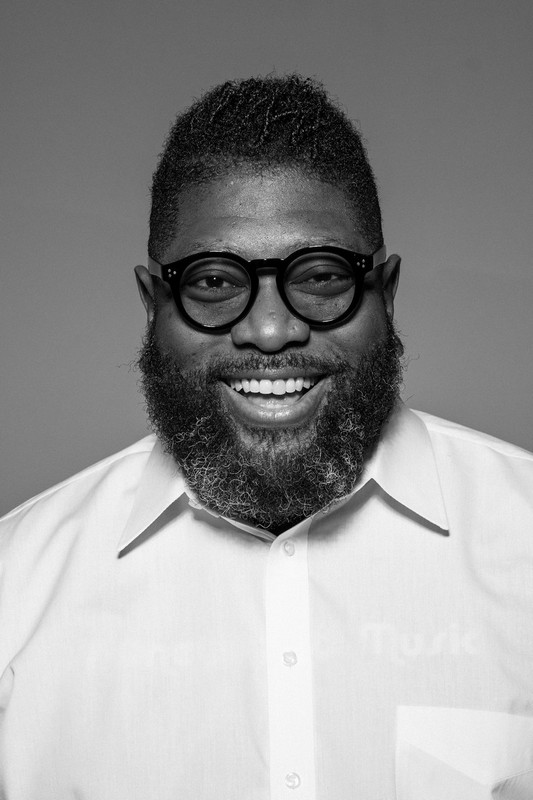 We sat down with Josh to chat about his early influences, his collaborators, and his band, ahead of Saturday's Coloring Lessons party, on July 23rd.

Coloring Lessons:
Hey Josh! How are you? We really appreciate you taking the time to chat!
Josh Milan:
Yeah, of course guys! This is wonderful, I'm glad to be here!
CL:
Just want to start this off by saying we're huge fans of what you do and are truly so appreciative to have learned so much from you over the years, solely through your work. That said, how are you? How's your day been?
JM:
Thank you guys! It's been long…I just found out my homework assignment is due tonight. I'm in school fellas—
CL:
We remember reading in an old interview that you wanted to go back to school to take writing classes for your music. Is that what you're currently in school for?
JM:
So, I left high school— actually, I didn't even go to high school. I left the 8th grade, and there was an opportunity for me to go and do music. My mom was a single parent working two jobs, so she had no idea that I was taking off school like that.
Back in those days, and with Motown Records, the money was big! I would get almost $23,000 just for a remix...so I left school. I would've been the first generation to go to college in my family, but I started getting money and it threw off my whole plan. I didn't even go to high school, and instead went straight into the music industry. Here I am, 53 years old, and now I'm really big on education. Especially with Black people, we have this ear where we can just listen to music and play it, but that will get us but so far. If you can get the education, the world is yours.
CL:
So, you're taking more classes in Music Theory?
JM:
Well, no this is Music Business actually. Most artists get burned at some point in the music industry. I got burned in 2010, and I told myself I would never let this happen again. Eventually, I went back to school to get a better understanding of the business.
CL:
That's great, and you can also use that for your label, to work with your artists in the best and most ethical way.
JM:
The experience, too. You get to meet all these artists, and learn as you go. When I started in 2010, I didn't know anything about record labels, but I knew I had to have one. I couldn't be signed to anybody…I knew I had to have my own. The way this business is going, anyone can have their own label and make it. You don't have to work with Honeycomb Records or Defected Records, or anyone…you can make it all happen on your own.
CL:
It's a lot of work, but with work comes reward.

JM:
For some reason, I think artists can get a little lazy and look for someone else to do a lot of the work that goes into putting out a record. They are just interested in doing their talent without the business side. That's what happened with me, and that's why I'm in school all these years later.
CL:
We think another big part of it is that there's no money in the industry, and amongst the artists. For us, we started a label in 2020, and even before that we realized how expensive it is to press records, pay engineers, commission album artwork, the list goes on and on...
JM:
So much money…
CL:
…and these labels have the capital to do all of that and pay for it up front, when many artists can't afford to do so.
JM:
You're absolutely right, but you can still do it and make it happen without breaking the bank. They have these pressing houses now, doing smaller deals (100 pressings or so). There's always a way to figure it out.
I'm proud of you guys because you guys are young and still doing this, and it's a lot. You guys are doing it well and have created a nice reputation. I was telling Louie [Vega] like "man, let me see what these guys are talking about." Louie was telling me how y'all were doing y'all's thang and were so respected, and that I should check y'all out. That's how I got hip to you guys. Didn't know until I knew.
CL:
Thanks, that means a lot. How did you and Louie Vega first connect and start working together?
JM:
Well we were doing music at the same time, but didn't know each other. When his wife Anane got pregnant with Nico [Vega], Louie wanted to do a song for Nico. He had some of the music and wanted us to write the lyrics. That song is called Brand New Day. Didn't know Louie, but we knew the jam was hot.
Louie was coming up as this DJ with beats from Kenny Dope. At this point, Blaze was kind of phasing out and cats like Kerri Chandler were coming up. We were doing the songwriting thing. That was cool for a little while, but the beat thing— the 4 on the floor house music sound was taking over everything. We weren't doing that. We were just working on coming up with some conscious music, singing and stuff, but that got corny quick.
CL:
Where did the singer/songwriter element come from? Did you always want to write to the music?
JM:
I was born and raised in the church and so that was all I knew. Gospel, and church, and choirs, and singing. I taught the choirs for 27 years. I met Kevin Hedge and Chris Herbert early on, and we would listen to a lot of soulful music. I was listening to Donny Hathaway, Earth, Wind, and Fire, Stevie Wonder, Curtis Mayfield, Marvin Gaye…a lot of those artists influenced the Blaze sound.
CL:
It seems like their lyrics worked as inspiration for the way you guys would eventually tell your own story.
JM:
Not just the lyrics, but the way Stevie [Wonder] used the synthesizers and his keyboard, the way Maurice [White] used the Kalimba. I still keep a Kalimba on hand because of him.
CL:
Were they your first influences, musically?
JM:
Actually, Jaco Pastorius is one of my main influences.
CL:
Wow, yeah we just recently discovered his music.
JM:
Jaco was a genius. He's doing things on the bass that nobody ever has done. He innovated this thing and could back it up, no problem. Then he would get on the piano and kill it. So much so, I got him tatted on my arm. He has changed my whole musicality. The reason I play bass, guitar, and all those other instruments is because I saw Jaco do it. He does it all.
CL:
Did DJ'ing come first for you or was it production?
JM:
Production came first. Unlike Kevin [Hedge], my DJ'ing came out of frustration. When I met Kevin, he was a DJ and he turned me on to house music. I didn't know anything about house music at the time. My first house record was Marshall Jefferson's Move Your Body.
Long story short, Kevin and Louie started the club Roots and I noticed Kevin was playing mostly for the after work, commercial crowd. I just got a little frustrated because I wasn't hearing any jams. No O'Jays, no Rick James, no nothing. I told Kevin to let me play one night and I played all of the hot soulful artists. That night everyone was there from Louie Vega to Kenny [Dope], to Joe [Claussell], to Todd [Terry]…and they all came to see what I was going to do. I was train wrecking all night ahahah. I didn't even know the difference between the first fader and the second, but I knew what I was going to play! I was coming with that hard, soulful, real black, Al Green type music, and killed em.
CL:
Wow, so this was essentially your first DJ set and you chose to go against the grain. Did that commercial crowd embrace your sound?
JM:
Let me tell y'all— don't matter who's in the audience. Good music is good music.
The only problem was with the compressor on the system. For those that don't know what a compressor does, a compressor takes the whole sound and enhances it; makes it bigger. Well the compressor was off when I was playing and I had guys coming up to me saying "man it sounds dope, but can you turn it up a bit?" I had the volume all the way up! When the next DJ came on, and I won't mention any names, but he clicked the compressor back on and the system started booming…he was a sucka for that ahahah.
So yeah, it's whatever at the end of the day. I just wanted to hear my people's type of music. Some of the 4 on the floor was hot, but can I get a guitar? A flute? That feeling that comes with the music I'm so influenced by comes out when I play.
CL:
Have you found yourself playing out less post-lockdown, compared to before? Are you just working on more music at the moment?
JM:
I'm definitely more focused on the studio, only because I can. You know, a lot of musicians can't afford to only work in the studio. A lot of people have jobs, or have to rely on gig work. I'm fortunate enough to have some publishing money, because I write a lot of songs, and it allows me to do this full time. I'm very blessed in that sense. We're all just doing it for the love.
CL:
We saw you just took up guitar recently?
JM:
Actually, that was the flute. Guitar is something I've been kind of picking around with my whole career and finally I decided to take it seriously. Now, I'm playing on all my own records, and on other folk's records too. It's an exciting journey and you can express yourself entirely different.
CL:
Are you incorporating the flute in your productions yet, or are you still learning?
JM:
Dude, I keep a flute handy at all times in case somebody asks me about it [Josh proceeds to pull the flute out and play]. I'm going to get real good in a few more lessons.
CL:
For our generation, there aren't a lot of artists who try to incorporate instruments in the music, much less learn.
JM:
Technology! Technology makes it so simple. It makes it so anybody can come up in this game just pressing buttons and make a hit. These guys are all coming up with stuff, using all of this new technology.
CL:
Do you have an approach to creating music that has stuck with you over the years, or has it always changed?
JM:
You know how you hear a jam and some people close their eyes and bop their head real hard? I got to feel that. No matter the process, I got to have that feeling when I'm working on something. I know how to make a quick beat. I could make a beat right now, without putting any thought into it and I could get 20 people dancing. What I'm trying to do with my music is something different. Something new that you maybe haven't heard before; perhaps a different time signature. Then add lyrics to it that change your life.
CL:
We wanted to go back to your work with Louie Vega. You've worked with him for many years, contributing your talent to numerous releases and are a part of his "Elements Of Life" band. Recently, you two have launched a new project called "Two Soul Fusion". What was the concept behind that?
JM:
With most of the projects that Louie and I worked on, he was pretty much hiring me as a songwriter or keyboard player. With Two Soul Fusion we are coming together and collaborating.
How are ya'll enjoying the Two Soul Fusion project?
CL:
It's incredible! Really feeling "Joy Universal" off of Louie Vega's last album! We're excited for the remix that you two did of Brian Jackson's "Little Orphan Boy". How did you guys end up connecting with Brian and how was the experience of working with him?
JM:
It was wonderful! I'm actually playing the flute because of Brian, he's so talented!
CL:
He truly is! We were sad to have missed your live show in Brooklyn on Juneteenth, how was that?
JM:
Man, that's my trajectory, I've been doing this for such a long time and I'm over doing track dates where the DJ presses play and I perform over an instrumental. I would love to akin to someone like Gregory Porter with my live performance. Gregory is never going to do track dates, he'll always have his band performing with him.
I've made the decision to no longer do track dates. It's forced me to turn down gigs that I would usually accept. But if I'm ever going to get to where I want to be, I need to take steps in that direction and that means saying no to certain requests.
CL:
Definitely agree with that, you have to set boundaries for yourself as an artist. What is the goal for your band, where do you envision it going?
JM:
The goal is to be consistently on the road for six months out of the year. But with the way the world has been as a result of COVID, it's been difficult to plan gigs.
CL:
I'm sure that managing a band isn't an easy task. You have to account for paying everybody, making sure they're all on the same page, etc.
JM:
Yeah man, it really is a lot, but for this particular gig on Juneteenth I was able to handle everything with the promoter and we got through it. The gig was a blast! There's six people in the band consisting of singers and musicians.
CL:
That's great to hear! We're excited for you! When's the next date for your live act?
JM:
I can't say much yet, but the next date is in Chicago. As soon as it's all confirmed I'll let you know!
CL:
Yes, please do! Are you and your band performing new material or live versions of your production?
JM:
It's all my production, ranging from the stuff that I did as Blaze in the 90's, into modern day Josh Milan. It's been a fun journey, and it feels like people are really happy to see me doing my thing! You know, Blaze was a tragic story, so they're just happy to see me still doing it. I'm grateful to be on my feet and to be in a place financially where I can even turn down gigs. God is good!
CL:
Absolutely! That really is such a blessing!
JM:
Yes, indeed!
CL:
Out of your incredible and extensive discography, do you have any favorites?

JM:
I wrote this song called "Found Love", it was a Blaze record. I perform it live now and I can barely contain my emotions when I do. It brings back… I'm about to cry right now talking about this (laughs). It brings back the memory of the real Blaze for me. As a group we were so ambitious and full of ideas, the world was taking us seriously and we were on our way. That was such an exciting time for a seventeen year old, and that record catapults me right back to that place. With everything that I've been through, that record also speaks to where I' headed… ya'll please don't make me emotional right now (laughs).
When I perform it, I sing it differently now because I've been through some stuff. I've dealt with some mental illness last year that was challenging for me. I talk about it openly because I know that I'm not the only one that's dealt with it. I had to keep it together fellas and I need to tell the world what happened.
CL:
That's brave and helpful that you're being open about it. We know you have so much support from your fans.
JM:
Yeah, people really resonate with the transparency. It makes them feel safe.
CL:
When we were planning out the questions for this interview, we intended on avoiding questions about Blaze and just focusing on your solo work. But we did want to touch on the range of styles that ya'll produced as Blaze. Some records were singer/songwriter focused, but some were directly geared towards the dance floor. What was the inspiration behind those records?
JM:
Back then, Kevin Hedge was really active in the studio with me. So while I was the production talent of the group, Kevin had a lot of the ideas because he was a DJ. He knew the club culture really well and a lot of those records were Kevin's ideas that I would try to interpret. That's what those records came from.
CL:
Ah, I see! And songs like "Hear With Me" were more of your direct idea?
JM:
Exactly, I started growing as an artist at around that time. That record is more musical and less four-to-the-floor, with violins. I was starting to stretch out musically. I feel like that today too; I feel like I'm just getting started. Here I am with my own record label, and I don't have a musical partner, everything that I'm doing is totally by myself. I'm engineering everything, laying down vocals, guitar, flute and I'm about to purchase an upright bass!
CL:
Wow, that's amazing!
JM:
I feel like a kid in a candy store! You know I wish that more producers would get excited about music rather than the record sales or the gigs or the girls. All of that stuff is hot, don't get me wrong, but there comes a time where you owe it to the art form to create something with quality. Give something back to it that can inspire someone else!
CL:
For real! You can definitely tell which artists are doing it for what we would consider the wrong reasons.
JM:
There's this jazz musician that plays vibraphone, his name is Stefan Harris. He said that music is an extension of one's self. So if you're an angry person that has a short temper, you may be into Heavy Metal. That abrasive sound can be an extension of the artist who's composing, but if you're a cool dude that likes to chill, you might be into Jazz. Stefan really painted that picture for me, and that's who I've always been, fellas. I've always been the kind of writer that extends their heart and love to the music.
CL:
Totally, and it really shows in your work. The emotion can be felt through those records.
JM:
Currently I'm working with Dawn Tallman, finishing up her album. When she gets on the mic I'm like wow, I'm the only dude that's heard this performance! It's coming out soon, and I'm excited for everyone to hear the recording, but I got to hear it firsthand! I truly have the best job!
CL:
We can't wait for that! We've been playing the Honeycomb Remix of "For Me".
JM:
I'm going to play the new Dawn Tallman record at your party, most definitely!
CL:
Could you tell us about your record label Honeycomb Music, how did it get started and what was it like starting a record label right after Blaze broke up?
JM:
It was super scary for me and I felt embarrassed. When the break up happened all that I could think about was starting my own label. I really didn't even know what it meant to start and operate a label. I went and got an LLC. I didn't know the rules of the game but I was glad to have my LLC. I was aware that I had talent and I knew that I could make records. I put together about ten records and then called up a friend of mine that was familiar with the business side of music. I called up Adam Cruz and told them that I needed some help, but I had no idea what I was doing.
Everybody thought that because I had been in the business for 20 years, I would have everything figured out. I felt embarrassed to admit that I didn't know anything about the business side. I mean I didn't know ANYTHING… that was embarrassing.
CL:
Wow; but I mean you started working in the industry when you were a teenager?
JM:
Yes, I was fifteen years old! I was young, excited, and just doing what teenagers do at that age. Nowadays I find joy in having the ability to look over a contract and understand how to decipher it. Those early years really paved the way for me. I don't mind talking about my experience with Blaze because it helped me in the long run. Honeycomb would have never happened if it wasn't for that experience.
But yeah, my intention with Honeycomb Music was to make quality music. The first release was from an artist by the name of ChinahBlac.
CL:
It takes so much work to start your own label. Was it a direct result of the break up with Blaze that encouraged you to start your own label? If not for the break up, do you think you would have been putting out music on other labels?
JM:
That and because I've gotten burned in the past. I also realized that I was sitting on a lot of quality unreleased music. When you have a song that hasn't been signed, people go crazy for it! When I caught wind of that I told myself that I would keep my own music, because there is value in it. From mastering rights to publishing, etc.
CL:
Right! We used to never think much of publishing, because you don't see any immediate money from it, but our stance has changed on that.
JM:
Man, there was this guy back in the day that made me realize that publishing is extremely valuable. This man flew all the way out from London, to talk to me about my publishing! Today, I would never give my publishing away. It belongs to me; I don't care how much money I'm offered.
CL:
When you first started the label, did you find yourself running into a lot of challenges?
JM:
The major challenge that I faced was that no one knew who I was. When I approached an artist for a release I would let them know who I am, and how long I've been in the industry for, but they didn't seem to really care. They just wanted to get paid. They'd ask me like "You got $1,500? Oh you don't want me then!" (laughs). My wife was looking me like I was crazy, spending my own money to sign a release from some of these artists.
CL:
It seems like nowadays the industry isn't nearly as profitable as it was when you were starting out.
JM:
Guys are doing club gigs and they're not even clearing $2K for the night, it's definitely tough. We just do it the love!
Have you fellas travelled?
CL:
Not since the pandemic, but we're looking forward to touring Europe in October!
JM:
You guys are going to love Amsterdam and France!
CL:
Yes! We're excited and extremely grateful, but for us the main focus is our Coloring Lessons party and contributing to our home scene here in NYC.
JM:
Okay, I'm impressed! I think the scene can use some new fresh talent! Artists that can play from their heart; we're missing it. Guys are getting paid to DJ but they're not really playing anything. It scares me a bit.
CL:
Are there any young artists that you're currently excited about?
JM:
Yes! I'm blanking on his name, but there's this Japanese DJ that I stumbled across on Instagram, during the pandemic. He's nice with the 45's (7inch records); a real Kid Capri style of mixing! He'd play some funky soul record that I've never heard, and as soon as it is about to finish, throw on another 45 and land the needle right on the break, and he wasn't even using headphones!
I also really like Robert Glasper. He's not a young guy, but to me he is because I still remember when he first came out. Also Thundercat, MonoNeon, Jacob Collier and Michael Mayo!
CL:
Okay dope, there are some names in there that we haven't heard of, so we'll be sure to check them out.
JM:
Absolutely! Thank you fellas for doing this, but I have to get back to work!
CL:
No problem, and thank you for taking the time out of your busy schedule to sit down with us Josh!
RSVP to Saturday's party below. We'll see you then ;)