New York Fashion Week
with Makayla Wray and Bernard James


September 10 2021


Marrying traditional technique and modern concepts, Bernard James is not only a Jewelry brand for adornment, but a work of art. The designer aims to reinvent the new standard of luxury and create a collection of timeless accents. His latest collection "Mirror", emphasizes the hand-carved mirror pattern, that is reworked on his signature bold, yet refined silhouettes.

Fashion design is the medium of choice for Makayla Wray's artistic expression, and it is drawn by her everyday thoughts, lifestyles, experiences, including music, art, and culture. She draws inspiration for each collection with her interest in merging the use of eccentric high-end fashion with everyday street culture. Her latest project PedalMAW is a portable cart located in Soho, where she brings fine tailoring to the streets, in an accessible and affordable way.

︎


Ahead of Saturday night's Coloring Lessons party, we sit down with Makayla Wray and Bernard James, on the fourth day of New York Fashion Week, to discuss their craft, taste, and inspirations.
Coloring Lessons:
Hey guys! First off, thank you so much for hosting Saturday night's party! We're super excited for it and as always so excited to soundtrack your night!
Makayla Wray:
Hey guys, I'm so excited!
Bernard James:
What's up! Thank you for having us.
CL:
What have you both been up to this past year? Have you been heavily affected by lockdown?
MW:
The biggest thing that I've been working on this past year is the tailoring cart. My side hustle before the pandemic was doing on-set tailoring, which was the main inspiration behind the portable tailoring cart.
During the pandemic people still wanted to consume, but a large majority had lost their jobs. There were so many people that were getting rid of clothing, too. The cart was a way to continue fulfilling that need for people- a place where they can get something new into their wardrobe, while also contributing to sustainability- a way to get something new out of your old garments, while also clearing out space.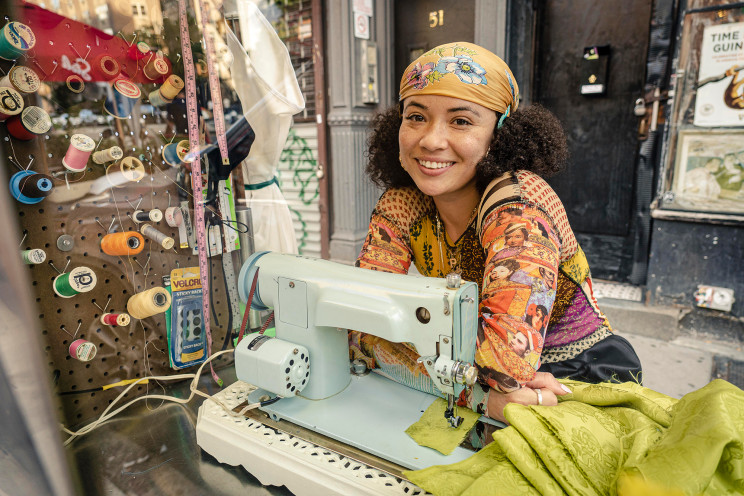 CL:
How about for your Bernard?
BJ:
I would say that last year has given me the time to pull back, realize what's important, and focus on things I've been meaning to do that I haven't had the time for. That being said, the year has kind of affected the brand in a positive way.
CL:
Now that we're out of lockdown, where can one find ya'll on a typical Saturday night?
BJ:
My studio! I've been throwing the afters at my new studio like every weekend, if I'm not getting work done.
MW:
Anywhere musclecars is playing!
CL:
HAHAHA sure.

MW:
HAHA I wish I was joking! Nah, but on a typical Saturday night, I'm usually inside working. Since I have a day job and I'm at the cart every evening, I use the weekends to focus on bigger projects.
CL:
Does music inspire and/or inform your creative process?
MW:
Music acts as a heartbeat for my work flow. A sewing machine has a rhythm- when you're sewing, you pickup a rhythm and speed which is vital to the process of sewing. It's almost meditative, and can make you feel comfortable and confident. Also, having the music play from the cart is so essential, it draws people in! It helps me build a vibe that people want to be a part of.
BJ:
Music is literally everything and I don't even know how to put it into words. I'm at a stage of the brand where it's still new for a lot of people and it's important to explain the thought process behind the designs and the emotion I want to evoke, and I feel like music encapsulates a lot of that for me, far more than art or text. It allows me to take those feelings and translate them into my work.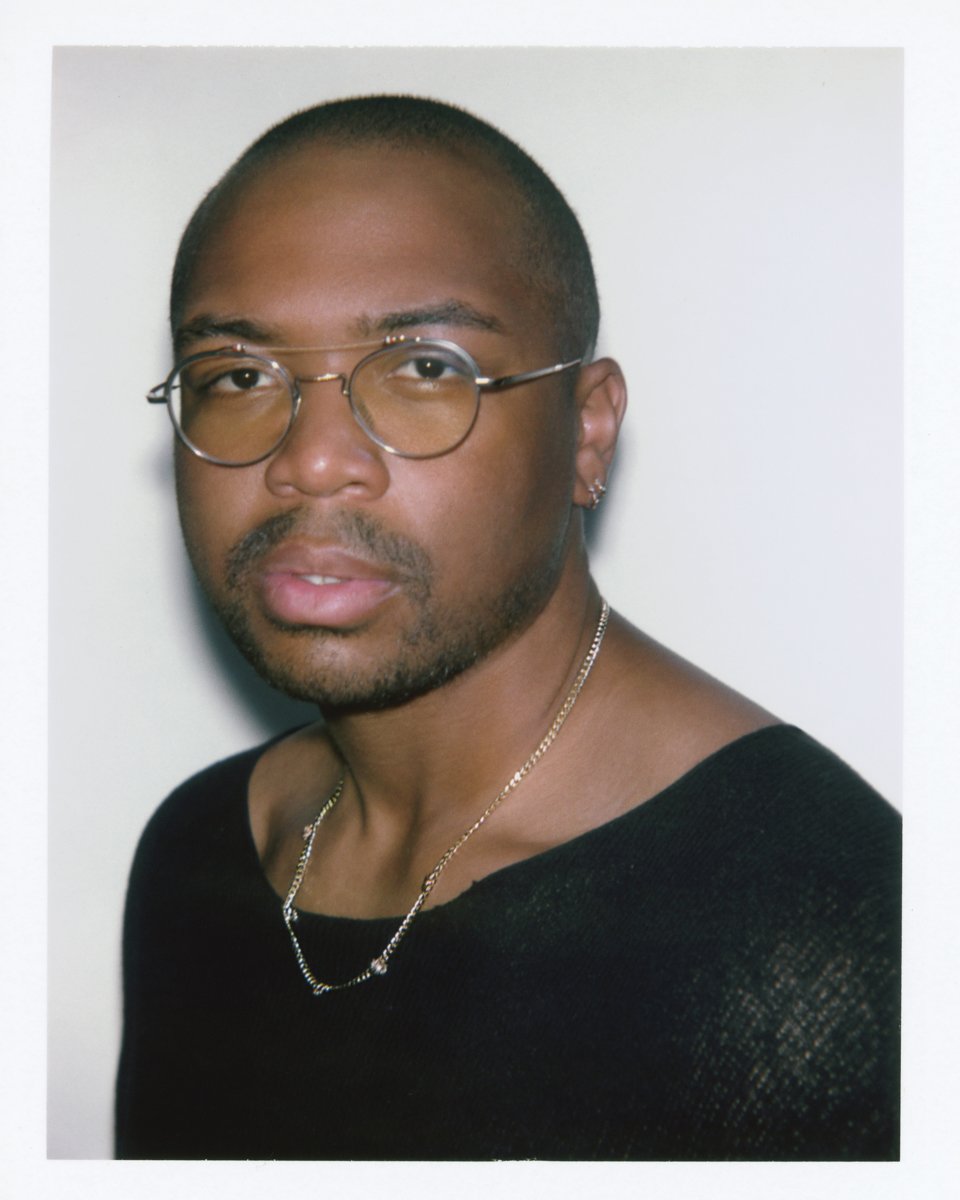 CL:
Aside from music, tell us what else truly inspires you-
BJ:
I would say self reflection, especially with this new collection. Also, I think always being by ourselves as individuals, but then also who we are as people. I think realizing how precious time is, it's important to be inspired by those around you.
CL:
Is that where the family portraits idea came from?
BJ:
Absolutely. The family portraits series draws you into a visual diary of my family and friends. That series is an ongoing project, that will continue to feature individuals that not only define and shape contemporary culture, but also inspire me.
CL:
And what is currently inspiring you, Makayla?
MW:
The tailoring and re-working at the cart. Hand-me-downs got me into design, and it's actually the foundation of the cart. I would receive hand-me-downs from my sister, whose style was vastly different from mine. I had older male cousins that I resonated with when it came to clothing, and I would reconstruct the clothes that they gave me. From there I started making clothes that I wanted to wear, but couldn't afford. I loved making clothes, it was my favorite hobby, and from that I made it into my career.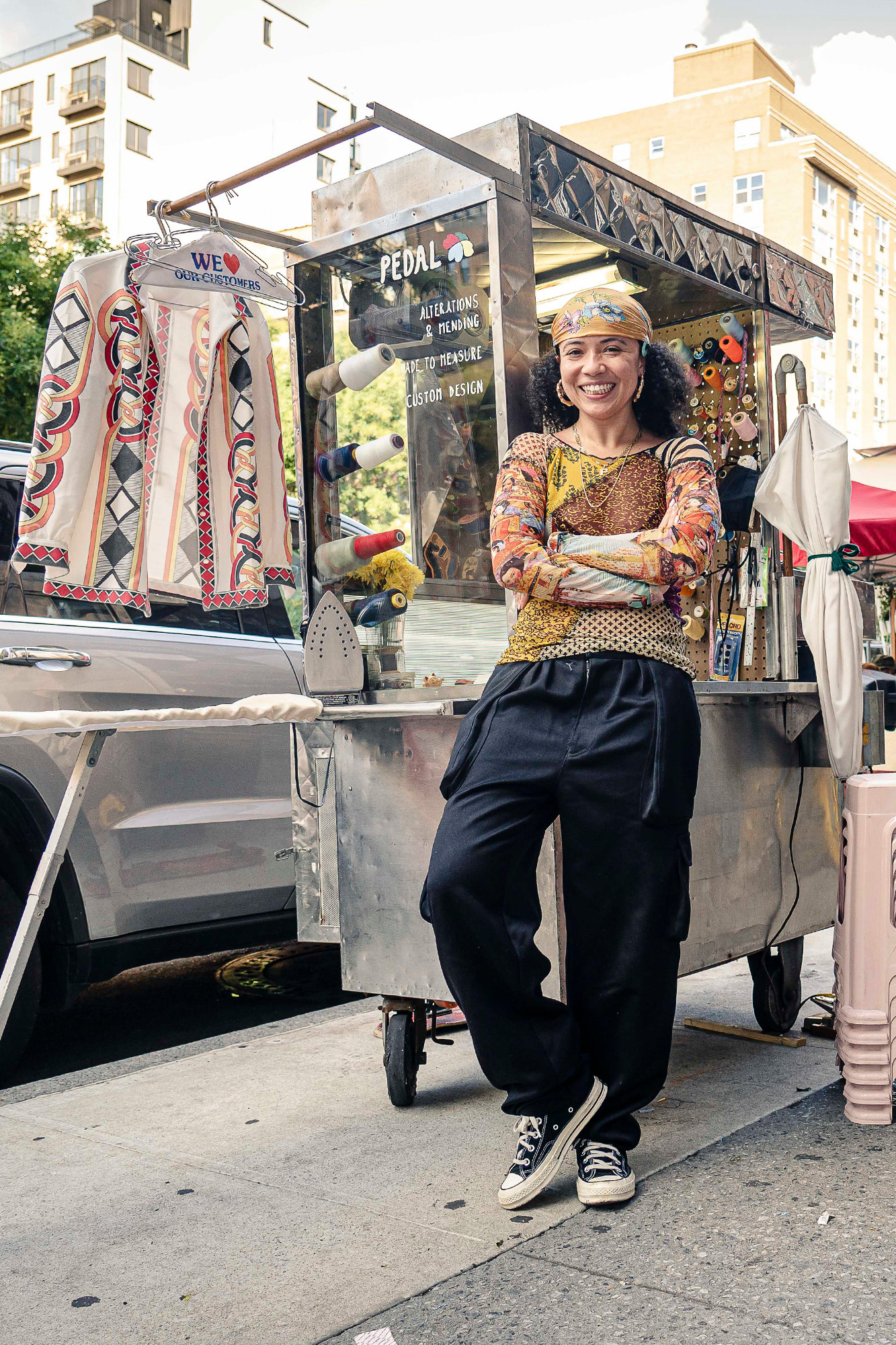 CL:
That is surely an inspirational tale. Is there a specific feeling that you guys want to convey through your work?
BJ:
I don't think there's a specific feeling, however I treat it as art. Some works of art are very literal, but I'm more attracted to abstract works where you are able to create your own meaning. That's why I wanted to put out this 'Mirror' collection- because it felt so much more abstract. With my last collection (Flora), it was quite clear what it was supposed to be and what the inspiration was. The Mirror Collection is far more abstract and I want people to see themselves, look inward, and take different meanings out of it.
MW:
With my personal designs outside of PedalMAW, I try and convey a sense of luxury. Pedal MAW is the community's design, and I'm there to provide my skill set for people's needs and what they want to get out of their product. My personal designs with 'MAW' is strictly me. I'm the muse, I try to push craftsmanship and everything that I'm obsessed with when it comes to making clothes.
I still thrive to be the best at what I do. When it came to tailoring a suit that I recently did, I worked with an older tailor named Arturo to help me execute and make it as close to perfect as possible.
CL:
We are forever impressed with you both. What's next?
MW:
For the cart I would like to expand it, which could mean getting a studio so that I can bring on other young tailors to work with me on certain projects. I do love that the cart is outdoors and I love the freedom that it gives me, but expansion is something that I do see for myself in the future.
BJ:
A few things! Ive been doing a lot of bridal and wedding bands, engagement rings, etc, and I want to push that more. There are so many stories that can be told from that. I think that's one concrete thing, launching bridal, but there's so many things that I have in my head that I want to achieve.
Catch Bernard James and Makayla Wray somewhere at the party this coming Saturday, celebrating the success of Makayla's PedalMAW cart and Bernard's Mirror Collection. RSVP to Saturday's party here. We'll see you then ;)